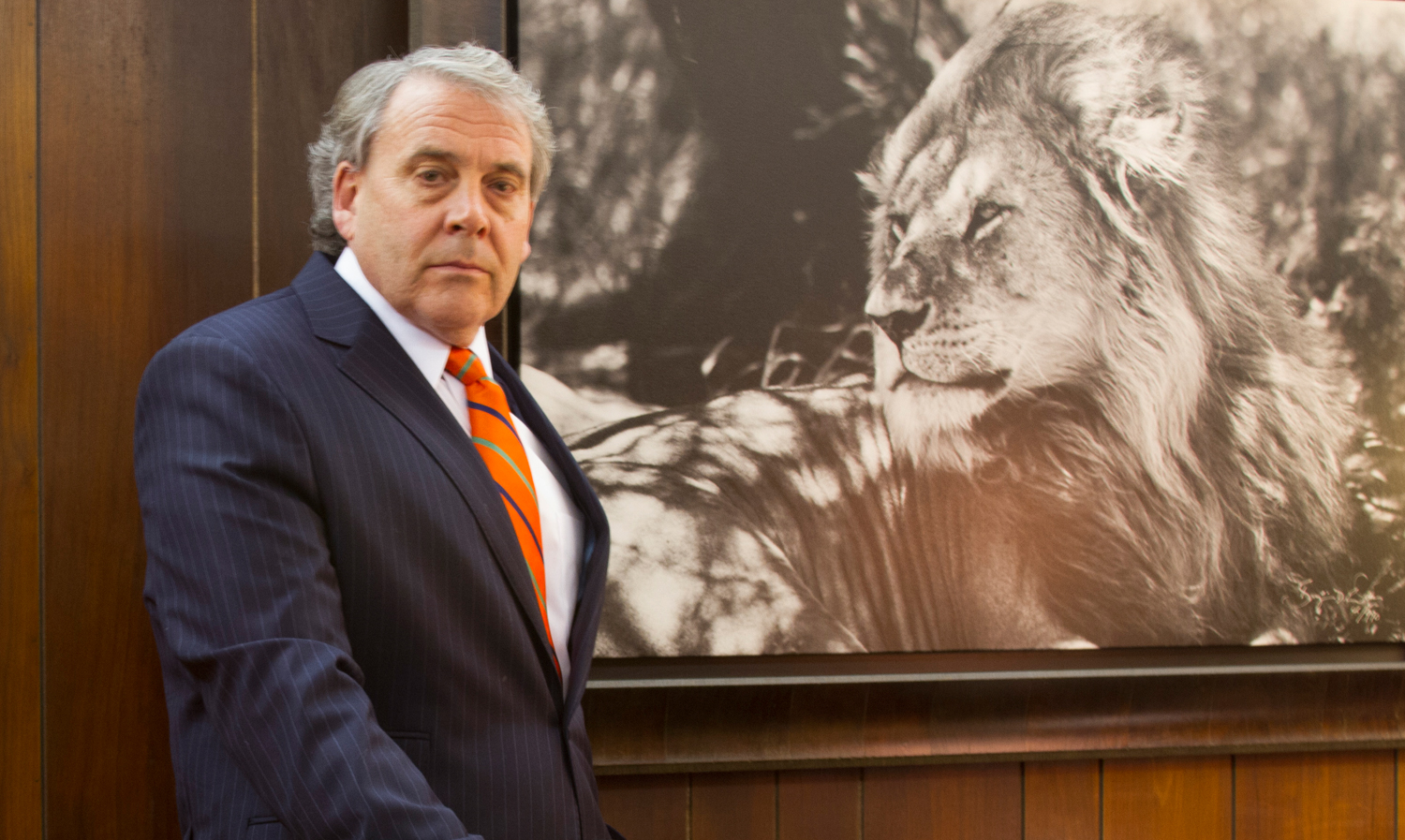 E. Lynn Dougherty, Attorney at Law Licensed in Tennessee and Virginia
A native of Radford, Virginia, I earned my law degree from the University of Richmond, T.C. Williams School of Law in 1981. I then served as a lieutenant in the U.S. Navy JAG Corps until 1984, when I joined a large litigation firm in Norfolk, Virginia. In 1990, I moved my practice to Bristol, Tennessee. I represent individuals and businesses throughout northeast Tennessee and southwest Virginia.
I was appointed by the Supreme Court of Tennessee as chairman and member of the Tennessee Lawyer's Fund for Client Protection and served in these capacities for six years. In addition I have been inducted as a Fellow in the Tennessee Bar Foundation.
I have the unique distinction of being one of the only private attorneys in Sullivan County who is Tennessee Supreme Court Rule 13 certified to argue death penalty cases. This certification requires extensive trial experience and proven, in-depth knowledge of death penalty defense strategy.
Contact my office today. I look forward to speaking with you.
About Us
Tennessee & Virginia General Practice Attorney
Personal injury, family law, criminal law & litigation lawyer
When you are facing a legal crisis, you want the comfort and peace of mind that comes from knowing that your attorney has the experience and skill necessary to resolve the issue. Since 1981, I have done exactly that for my clients. I have represented individuals and businesses in a range of legal matters throughout Tennessee and Virginia. I am known for aggressively protecting my clients' interests — both in the courtroom and across the negotiating table. It is a reputation I have earned.
I moved my practice back home to the northeastern Tennessee/southwestern Virginia area in 1990. Prior to that I served in the U.S. Navy JAG Corps and worked in a large litigation firm in Norfolk, Virginia. Now, after practicing continuously for 30 years, I have a unique breadth and depth of knowledge and experience that I apply to each and every case. I am an AV® PreeminentTM Peer Review RatedSM attorney by Martindale-Hubbell® — the top ranking available and one reserved for attorneys who demonstrate the highest level of professional skill and integrity.
I am licensed to practice in the state and federal courts in Tennessee and Virginia, and I regularly represent clients in matters involving:
Personal injury
Family law
Criminal defense
Litigation
Business litigation
General civil litigation
Representing clients in Virginia and Tennessee
My law office is conveniently located directly across the street from the Bristol, Tennessee courthouse. I regularly assist clients throughout northeastern Tennessee and southwestern Virginia, including:
Blountville, Tennessee
Bristol, Tennessee
Johnson City, Tennessee
Jonesborough, Tennessee
Kingsport, Tennessee
Sullivan County, Tennessee
Washington County, Tennessee
Abingdon, Virginia
Bristol, Virginia
Gate City, Virginia
Marion Virginia
Washington County, Virginia
Scott County, Virginia
Smyth County, Virginia